The Facade Solution Specialists
WE ARE AN AUSTRALIAN FAMILY OWNED BUSINESS, SPECIALISING IN CLADDING & RE-CLADDING / Remediating Facades on HIGH & LOW-RISE BUILDINGS throughout Australia; with many projects completed to date.
Prefinished Solid Aluminium Panel
Powder-Coated Solid Aluminium Panel
AS1530.1-Tested Aluminium Composite Panel
Nu-Wall® (Australia/New Zealand Product)
AS 5113-Tested Kasset Curtain Walling System
Glass (Window Walls and Curtain Walling)
Steel (Car Park Façade and Screenings)
Perforated Aluminium Screens & Car Park Façade
Specialty-Designed Architectural Louvres & Awnings
Metal & Aluminium Street Art & Sculptures
Few cladding builders have amassed the same high levels of industry knowledge and decades-long experience.
Cladding Systems has been a leading industry builder throughout the cladding boom and remains a reliable and competent builder during the current combustible-cladding crisis.
Our highly qualified staff, diversified factory capabilities and experienced director allows the company to complete high-quality work on all types of projects (apartment, hospital, education campus and private residential).
With a staff of engineers, CNC programmers, architects and carpenters, as well as a director with 40 years' experience in the construction industry, there are very few questions Cladding Systems cannot provide answers and solutions to.
We are uncompromising in the way we deliver our products and services, and we know that builders and contractors are pressed by scheduling, which is why we always execute our work with timeliness and precision.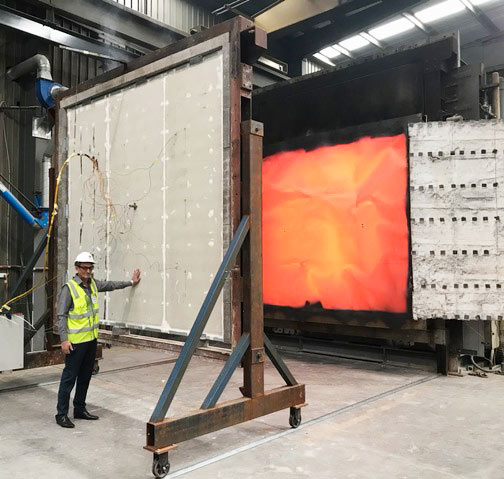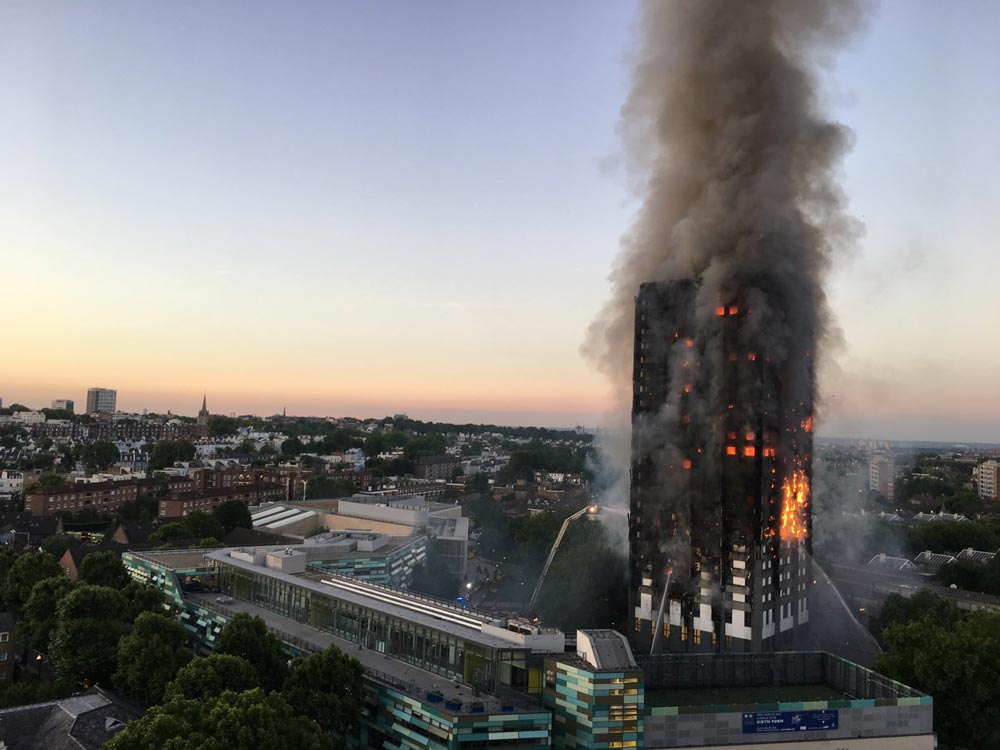 From the early 1990s, aluminium quickly became a popular façade solution for creative architects and builders due to its wide range of colours, formability and strength. Particularly, aluminium composite panel ('ACP') was an attractive external façade solution because of its thermal resistance, acoustic measurements and relatively convenient mechanical properties.
Other attractions included the fact that ACP cladding in cassette only protrudes 30mm off the face of the structural wall and is much lighter and easier to cut than solid aluminium. But ACP has come under immense scrutiny due to its fire behaviour, particularly in high-rise residential developments such as the Glenfell Tower and Lacrosse Tower; two notable instances in recent years.
For a long time, the United States and Germany have used the product with extreme caution, given how flammable the polyethylene core ('PE') was and the danger it posed. Contrast this with the UAE, France, the UK and Australia, where cladding with combustible PE cores was unregulated and untested for much longer than fire-engineers and suppliers should have allowed. As a result, many buildings in these countries pose a fire threat to its occupants and those nearby.
Cladding Systems has been a proactive participate in multiple Australian Standard tests that include 1530.1, 1530.3 and 5113 full scale tests. We have also commissioned and tested full-scale façade elements at Ian Benny and Associates' facility in Dandenong, Victoria; for structural and silhouette/waterproofing compliance.
We are proud to partner with BG&E and Inhabit Engineers to always deliver a cost-effective and more importantly, compliant façade design and solution.
What has the Government done?
.
Cladding Safety Victoria
A Victorian Government program allocated $550m to reduce the risk associated with combustible cladding on residential apartment buildings.
Victorian State-wide Audit
On behalf of the Victorian Government, the Victorian Building Authority ('VBA') has carried out over 2,200 building inspections to determine whether an ACP cladded building possesses a fire risk to its residents/tenants.
For more information, please visit: https://www.vba.vic.gov.au/cladding
Advice for concerned building owners
.
Ask Cladding Safety Victoria for possible funding; then
Contact Cladding Systems about rectification works.
Advice for concerned tenants
.
Speak to your landlord or body corporate.
Install smoke alarms.
Fix/unlock emergency exits, keep hallways clear to avoid obstructing occupants needing to exit the building, and keep fire stairwells and landings clear.
Remove ignition sources (i.e. extinguish cigarettes safely).
Do not cover air-conditioning units with clothes or other materials.
Keep balconies clear of clutter and material such as clothing, boxes or rubbish.
Ensure barbecues and heaters are not used near potentially combustible material.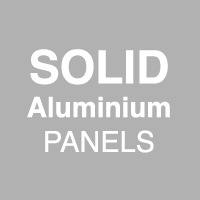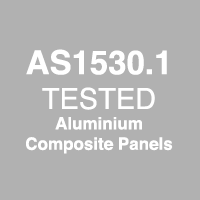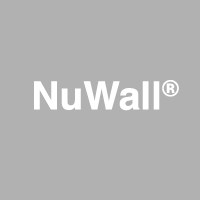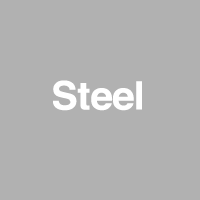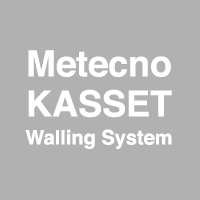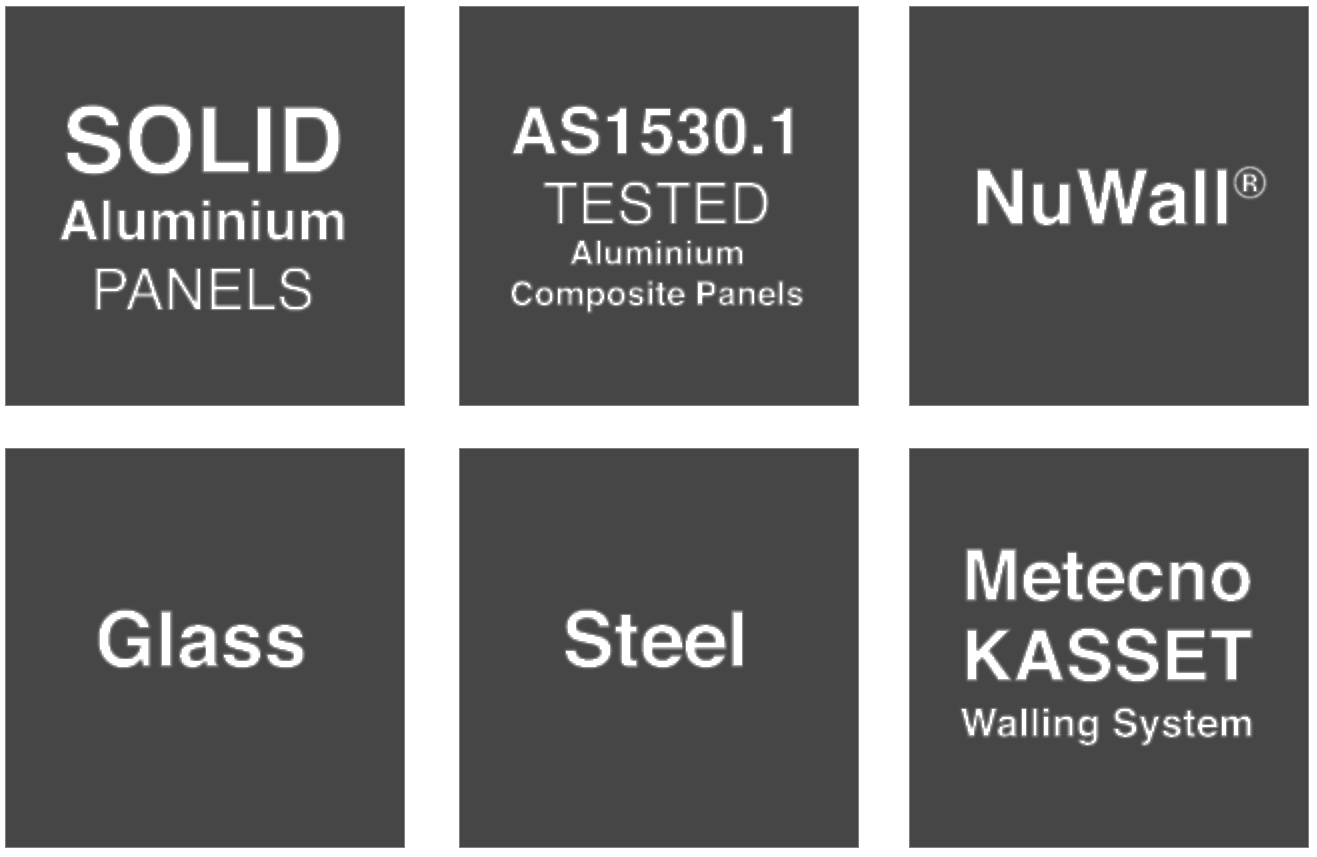 WE ONLY INSTALL FIRE COMPLIANT CLADDING MATERIALS.
Our team of highly-qualified architects, engineers and CNC programmers bring formidable levels of in-house expertise to each new project.
Likewise, our 40-plus years in the industry affords us access to valuable external contacts. Together, there's no project too complex for us; we specialise in the impossible.
Licenses, Qualifications, Mgmt. Systems
Victoria Construction Supplier Register (Works)
Victoria Cladding Rectification Register
Victoria Unlimited Domestic Builder
Victoria Limited Commercial Builder (Fit Out – Structural)
South Australia Commercial Builder
Western Australia Commercial Builder
WHSMS Management System (seeking ISO 45001)
Ability to Implement a Traffic Management Plan
EBA – Cladding Systems Pty Ltd and the CFMEU Enterprise Agreement 2020-21
Insurances and Warranty
Professional Indemnity Insurance (Policy Value of $5,000,000)
Public & Product Liability Insurance (Policy Value of $20,000,000)
Employee Workcover
15-year warranty on workmanship by Cladding Systems
15-year warranty on installed materials from suppliers (back-to-back warranty)
Manufacturing & Installing Capabilities
4 x CNC MULTICAM Routers
(2 x 3.60m, 1 x 4.00m, and 1 x 7.00m)
FormIndustrie Dali 40 (4 Axis CNC Router)
3 x Kemppi MasterTig AC/DC 2500
2 x Kemppi KempoMig Feed 4000
3 x Kempii WeldForce KWF 3000
Graco Glazing [Caulking] Machine
2 x CNC Steelmaster Hydraulic Folder
MetalMaster Guillotine
Lemas Coil Roller
Henrob Pierce Stud Riveter
Galvanised Steel and Aluminium Scaffold
Traffic Management and Exclusion Zone Equipment
Trucks, Scissor Lifts, Boom lifts, Forklifts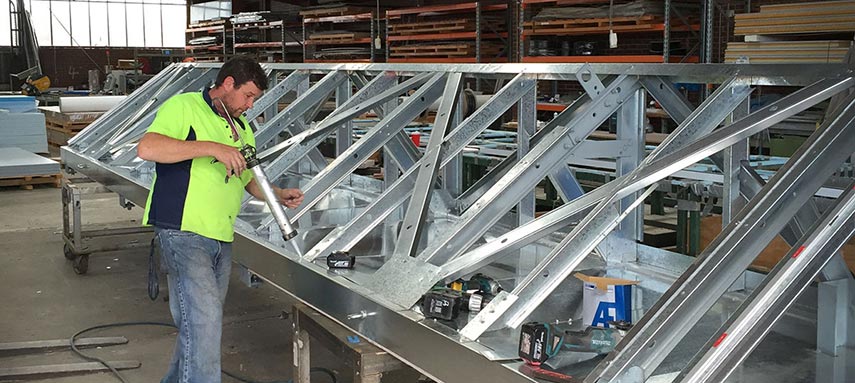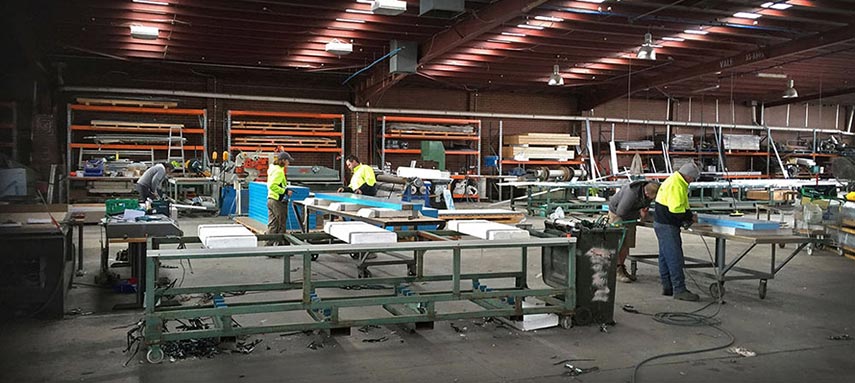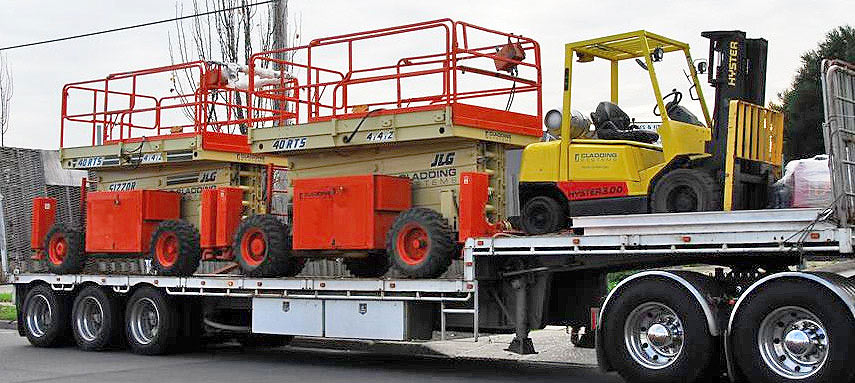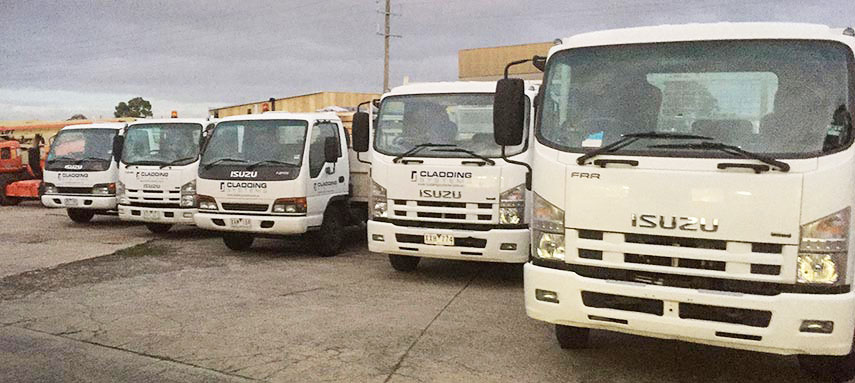 Pre-Finished Solid Aluminium Panels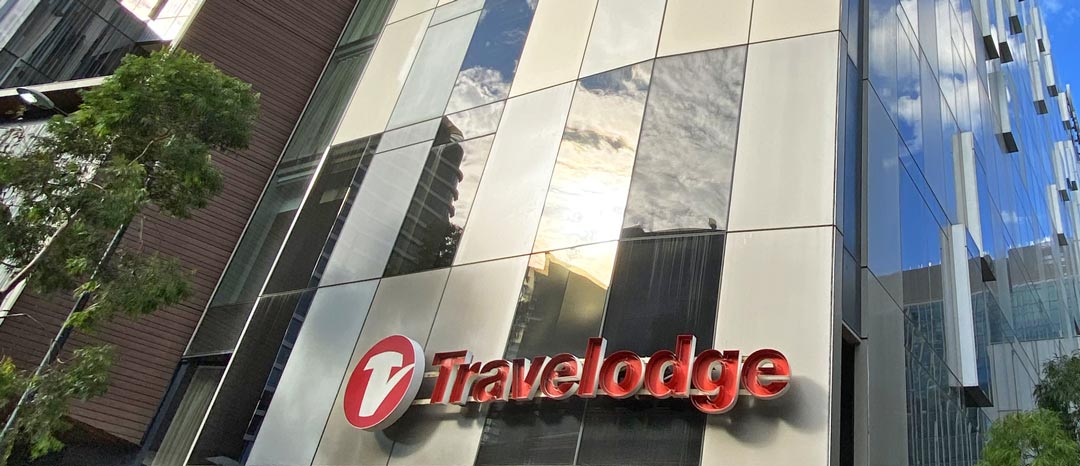 Today's modern aluminium panels possess key qualities that separate them from the aluminium composite panels embroiled in the current crisis.
The façade materials used by Cladding Systems are constructed from solid aluminium with a thickness of 3mm up to 5 mm and no core material. As a result, they deliver outstanding fire resistance, excellent machinability, high tensile strength and impressive hail resistance.
Both products used by Cladding Systems – Alfrex and Mondoclad – are deemed non-combustible, and are available in a range of durable, high-quality finishes and colours.
Non-combustible certified to AS1530.1, our MondoClad solid aluminium cladding panels come in a wide range of finishes and sizes to ensure even the most complex designs are achieved.
MondoClad provides architects, designers, developers, builders and contractors a premium solid aluminium façade panel they can safely specify for commercial, educational, aged care and residential projects without compromising design.
Utilising a highly corrosive-resistant marine-grade alloy, MondoClad is ideal for installation in the harsh Australian environment. Together with its non-combustibility, low maintenance and an ability to be folded into cassettes, MondoClad makes an ideal aluminium panel solution for new construction or recladding projects.
The superior PVDF architectural paint finish of MondoClad aluminium cladding system ensures UV stability, colour retention and a product that will stand the test of time. MondoClad delivers a high-level sustainability and is 100% recyclable.
Key Highlights
100% Non-combustible to AS1530.1
This means that MondoClad® is NCC compliant, streamlining the building approvals process to ensure your project is met on time. It also makes the ideal choice for recladding projects where existing panels used (what we now label as a 'combustible cladding') failed to meet state and national compliance laws.
Custom sizes, colours and finishes
MondoClad® offers custom colours and sheet sizes, including oversized aluminium cladding sheets ensuring your design is achieved.
15-year warranty
MondoClad® solid alumnium panels offer high colour retention and will not oxidise over time.
PVDF finish
An aluminium facade system with a superior long-lasting finish, no cracking when fabricated.
High quality marine grade aluminium
MondoClad® is designed to be corrosion resistant, meaning it will not oxidise. The high quality solid aluminium panel is an ideal choice for all locations.
Easy to fabricate
When Folding, routing and cutting.
Stocked in Australia
As MondoClad® is stocked locally, there are reduced lead times for delivery.
Expert advice
A team of experts with strong industry and technical knowledge is available to assist in enquires.
Competitively priced
MondoClad® aluminium cladding systems are market priced in line with current industry climate, making it an affordable high-quality option.
Specs | Testing | Reports
Colour Charts

Fully rated as non-combustible and tested to Australian Standard AS 1530.1, Alfrex Solid is constructed from 100% aluminium, rather than combustible polyethelyne and fire retardant mineral like typical aluminium composite materials (ACM).
Alfrex Solid uses a range of finishes from PVDF, Kynar 500, Hylar 5000 and Duranar PPG, manufacturing by high-quality roll coating (roll-to-roll continuous) coating method.
It features both a pre-finished panel surface as well as a primer-treated reverse side for extra protection.
Unlike traditional powder-coated panels, pre-finished Alfrex Solid can be fabricated immediately, saving end-user costs, reducing damage and lead times.
Key Highlights
Origin: Manufactured in South Korea
Weatherproofing: Complies with FP1.4
Paint Finishes: 2 Coat/2Bake & 3 Coat/3Bake paint system (consisting of corrosion inhibitive primer and a fluoropolymer topcoat)
Paint Finishes: Pre-Coated with fluoropolymer paint from PPG USA for higher flexibility to machine & fold (2T/2H). PPG Duranar coatings are highly resistant to chalking, fading, chipping and peeling
Grade of Aluminium: Superior 3003 series H14 aluminium coil (easier to machine and fold than 5000 series products and can be folded to 180° without crazing)
Minimising Oxidisation: Rear surface coating to minimise oxidisation
Protective Film: High quality protective film protects the panels during installation
Warranty: 15 year manufacture warranty directly from ALFREX on the paint finish. Extended warranty up to 25 years available on request based on the project information.
Panel Sizes: Available in standard widths of 1250mm & 1575mm
Specs | Testing | Reports
Colour Charts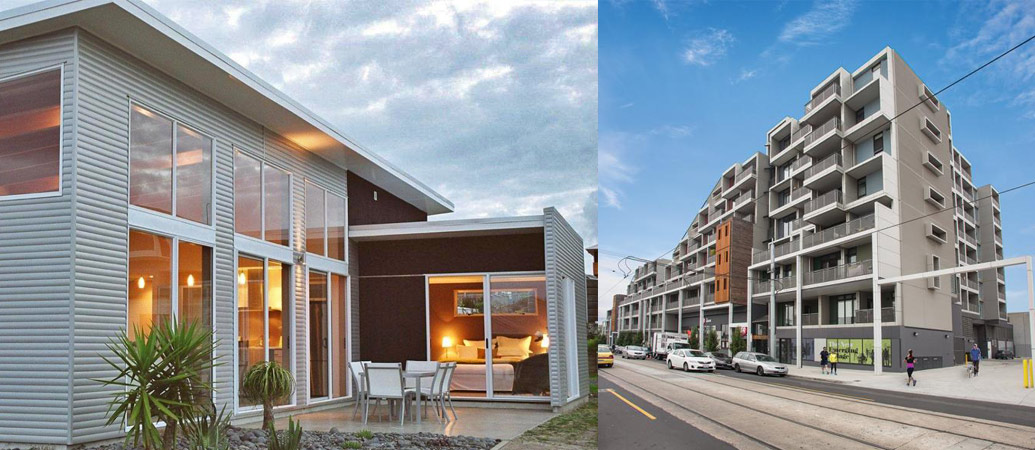 Nu Wall® is an extruded aluminium system designed & extruded in New Zealand. Over a dozen profile variants give specifiers a wide choice, from traditional weatherboard style to ultra-modern options.
The real key to the success of the system is that as a pre-finished aluminium product maintenance is minimal and the lifespan of the material is significant.
Its ease of installation negates the need for any specialised contractors to install and the great advantage is that from a construction perspective no other trades (e.g. painters) are required to follow. Therefore at the completion of the Nu-Wall® installation, expensive access can immediately be de hired as the elevation is complete.
Cladding Systems is proud to be the Australian distributors of the Nu-Wall® range of architectural cladding products, suitable for high-end residential and commercial use.
Energy Efficient
The Nu Wall® system is extruded by an ISO 9001 certified manufacturer and utilises up to 65% reclaimed material in the extrusion process.
Recycled aluminium uses only 1% of the energy required to produce aluminium from scratch. This makes Nu Wall® a very environmentally friendly cladding selection for your next project. To further reduce waste Nu Wall® is extruded specifically to your project requirements – on larger projects a combination of lengths can be ordered at no cost penalty.
In addition, on projects of a reasonable size, you have the option of choosing energy-efficient Cool Chemistry® powder coat finishes from Interpon® that under lab conditions have created up to a 20° C drop in substrate temperatures.
Extensive Range of Finishes
Unlike more expensive cladding products available to designers, the Nu Wall® system does not limit your colour selection to a restrictive standard colour range.
With Nu Wall® you have the ability to choose colours from the extensive Interpon® or Dulux® powder coat colour selector, from standard Colorbond® colours to pearlescent and textured options. In addition certain Nu Wall® profiles are also able to be anodised either in matt clear or a variety of coloured anodise choices.
Anodising gives the Nu Wall® system a natural metallic look displaying the natural colour variants of aluminium, a look that some specifiers strive for in their designs. Please contact us and seek advice on which profiles are suitable for the anodising finish.
Our products can and have been used on areas as diverse as entrance foyers, shop fit-outs and garage doors. As far as specialised finishes are concerned your future specifications are limited only by your imagination – speak to Cladding Systems to explore the options.
Unlike traditional cladding products on the market when you specify the Nu Wall® system your selection and mixing of finishes is limited only by your imagination. No other system gives you the versatility to combine and blend colours and finishes in the same wall and best of all no further refinishing required.
New Developments
Are you looking to introduce timber, but your client is concerned about the maintenance issues that accompany this specification? Timber is inclined to crack and warp, needs constant re-painting, can be subject to attacks by insects and termites, and cannot be used in areas that are highly exposed to heat or cold.
This will no longer be an issue when you use Cladding Systems products. We offer a variety of timber finishes that can be applied to all of the Nu Wall® profile range.
Although these finishes are slightly more expensive than standard powder coat or anodise finishes the long term maintenance issues faced with the specification of natural timber far outweighs the initial additional cost.
Using similar processes to the timber look a polished stone look can be applied to the Mono 200 profile allowing you to introduce a high price look at a fraction of the cost. What's more, you don't need specialised tradespeople to perform the installation.
Do you want to specify standing seam zinc, yet your client's budget precludes this feature of your design? Cladding Systems, in conjunction with the development team at Nu Wall®, have come up with an all-new alternate that will allow you to achieve this look at a fraction of zinc cost. By combining the Mono 200 profile and the new standing seam ancillary your design will no longer be compromised by budget.
Warranty
The Nu Wall® range comes with warranties of up to 25 years, depending upon the surface finish selected.
Cladding Systems is a well-established company that supplies Australia-wide. We have an excellent reputation in the building industry, and we stand behind all our products.
Profiles
Aero 70

Aero 70 is suitable for either horizontal or vertical installation, and each extrusion profile has a cover of 140mm (i.e. each aerofoil is 70mm wide). The repeating aerofoil profile provides a finished appearance having a continuous surface, with inter-board joints being indistinguishable. The profile is compatible with contemporary designs; either as total cladding, or in combination with another Nu-Wall profile, or other material.
Aero 115

Aero 115 is suitable for either horizontal or vertical installation. The repeating aerofoil profile provides a finished appearance having a continuous surface, with inter-board joints being indistinguishable. The profile is compatible with contemporary designs; either as total cladding, or in combination with another Nu-Wall profile, or other material. Note that although the single extrusion profile is narrower overall than the Aero 70 and Aero 200, it only contains the one, larger 115mm wide aerofoil.
Aero 200

Aero 200 replaces the Aero 190 and is suitable for either horizontal or vertical installation. Each extrusion profile has a cover of 200mm (i.e. each aerofoil is 100mm wide). The repeating aerofoil profile provides a finished appearance having a continuous surface, with inter-board joints being indistinguishable. The profile is compatible with contemporary designs; either as total cladding, or in combination with another Nu-Wall profile, or other material.
Classique

Though one of the original Nu-Wall profiles, Classique still enjoys great popularity with those wishing to design and build a more traditionally-appearing dwelling. Typically finished in a conservative, solid powdercoat colour, this profile is difficult to distinguish from painted timber weatherboard. Nu-Wall Classique is suited to installation in a horizontal orientation. Each board has 136mm coverage.
E200

Literally hot off the press the new Eden profile provides a negative detail to the original Mono 200 profile. Suitable for both horizontal and vertical applications, it provides a sleek, modern look. Each board has 200mm coverage.
Louvre 30

Louvre 30 is the most textured of the Nu Wall profiles and offers a mini bevel-backed appearance. Each extrusion offers 120mm cover width. An ideal application is as feature cladding, combined with another Nu-Wall profile, or with other cladding materials in contemporary designs. Note that this profile requires a traditional fixing through the board rather than the standard clip.
Louvre 60
Louvre 60 offers a mini bevel-backed appearance with 120mm cover width. An ideal application is as feature cladding, combined with another Nu-Wall profile, or with other cladding materials in contemporary designs.
Louvre 120

While being essentially a bevel-back weatherboard profile, Louvre120 can also be used to stunning effect in contemporary designs when finished in colours appropriate to the application. Metallic or pearlescent powdercoats, or Natural Silver anodising can achieve these kinds of results. Each board offers 120mm of cover.
Louvre 150

The Louvre 150 is a brand new extrusion and has been created in response to a demand for a wider louvre profile. It is a bevel-back weatherboard profile that can also be used to striking effect in contemporary designs when finished in colours appropriate to the application. Metallic or pearlescent powdercoats, or natural silver anodising can achieve these kinds of results. Coverage is 150mm.
Mono 200

Nu-Wall Mono 200 replaces the Mono 190 profile offers a cost-effective alternative to composite sheet aluminium products. The finished appearance of the cladding is a flat, continuous surface, broken only by the fine inter-board joint. The 200mm wide profile can be installed in either a vertical or horizontal orientation.
Ripple 150

While having a profile fundamentally similar to the larger-format Ripple 200, this 150mm wide version has its inter-board joint designed to provide the appearance of a continuous surface. Suitable for either horizontal or vertical installation, each board has 150mm coverage.
Ripple 200
The micro-corrugated profile of Nu-Wall Ripple200 has an expressed, visible inter-board joint; the finished appearance showing the distinctly separate cladding boards. This profile lends itself equally well to both horizontal and vertical applications. The wide 200mm cover enables speedy cladding of large areas, such as on commercial buildings. This section replaces the Ripple 190 profile and has 200mm coverage.
Shiplap

Shiplap is one of the original Nu-Wall profiles; installed horizontally it offers a straightforward, no-nonsense alternative to painted timber weatherboards. This profile also lends itself well to more contemporary applications; particularly when finished in a less conservative colour and installed in a vertical orientation. Each board has 150mm coverage.
Ullos 1

Nu-Wall Ullos was designed by Bull-O'Sullivan Architecture of Auckland as a premium exterior cladding for certain significant projects of theirs. The profile was adapted to be compatible in all respects with the Nu-Wall system. This avant-garde profile is suitable for either horizontal or vertical installation. Each board has a coverage of 162mm.
Ullos 2

Ullos 2 is a bolder version of the original Ullos, and adds striking visual texture to any building. It is suitable for commercial and domestic use and can be installed in a horizontal or vertical orientation. Each board has a coverage of 162mm. Note that this profile requires a traditional fixing through the board rather than the standard clip.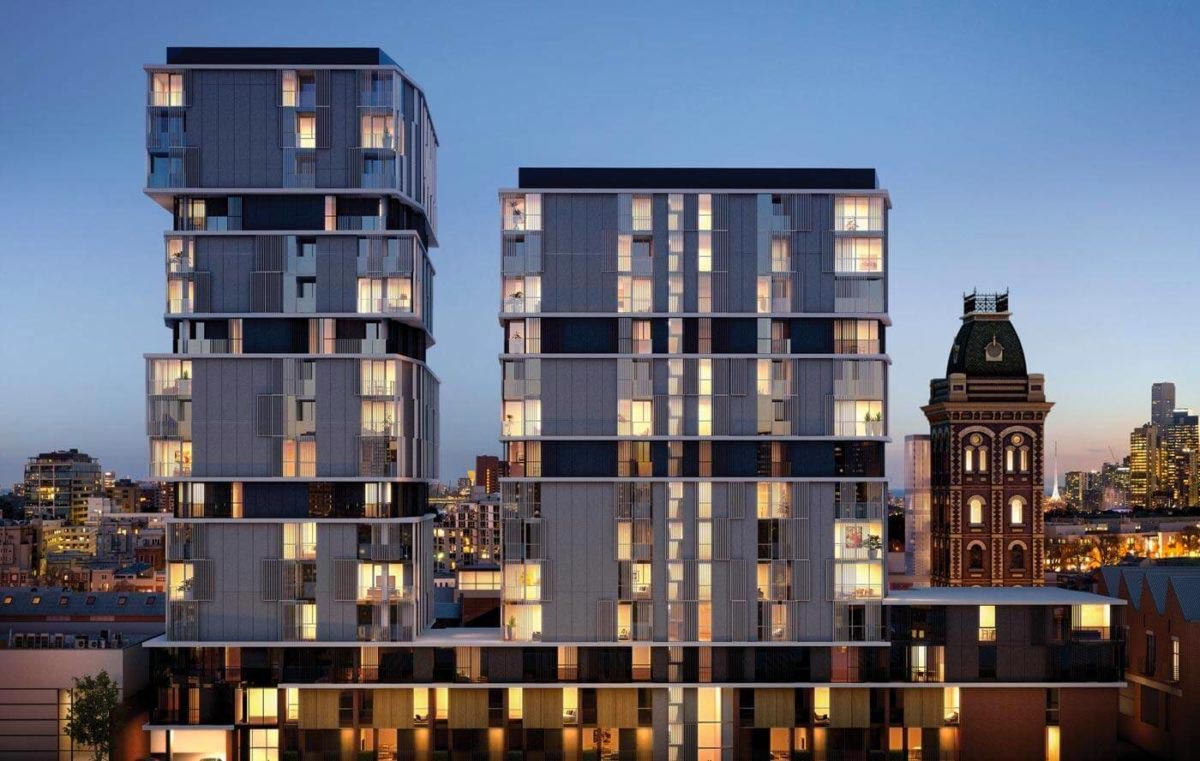 A durable, insulated wall & ceiling panel with a modified PIR (Polyisocyanurate) fire-retardant core & high performing thermal properties.
MetecnoKasset was the perfect choice for the Yorkshire Brewery (pictured above). With limited access for cranes and scaffolding, standard curtain wall and insulated panel systems were difficult to install. Because MetecnoKasset can be installed from inside the building, it allowed the developers to use insulated panel products without the added costs and logistics.
MetecnoKasset is available in a range of COLORBOND® colours, a palette of choice to create an inspiring interior and exterior finish.
.
A complete system
Tested & Passed all criteria for AS 5113 – External wall and Fire Spread requirements
Manufactured in Australia
New level of fire protection
New level of thermal properties
Prefab sections delivered directly to site
Slot into place and secure
Build, clad and insulate all in one
PIR Full Curtain or Window Wall System
Modular unit for seamless window/ wall junctions
Durable  & versatile Architectural System
Extensive colours and finishes
Low & High-Rise (wind rated up to 250m)
Testing & engineering in Australia by Ian Bennie & Associates & Inhabit Group
Registered Design & Regulation 1507: Certificate of Compliance
Full test rig accreditation to Australian standards AS/NZS 4284:2008 (Structural SLS, Air Infiltration, Water Penetration, Structural ULS.)
Fast & Economical Alternative to Tilt Panel
Lightweight & easy to install (up to 50% faster) 
No need for perimeter scaffolding. Installed over handrails or behind screens.
2 floors p.w. cycle at Yorkshire Brewery Apartments
Module Specifications
.
| | |
| --- | --- |
| Module Thickness | 115 mm |
| Module Height | Made to measure up to 3800mm in height |
| Module Width | Made to measure incorporating 1100mm wide panels |
| Mass | 22.1 kg/m2 |
| Acoustic Properties | Rw 25-37* |
| Thermal Performance | 'R' Value: 4.91 W/m2K; 'U' Value: 0.20 m2K/W |
| Module composition | Modified FM approved PIR (Fire –retardant Polyisocyanurate) panel with prefinished profiled steel skins and internal skin lined with 6mm fibre cement. |
| Frame Material | Anodized or Powder coated extruded Aluminium with extruded weather seals |
| Colours | Choice of any Colorbond® standard, metallic or custom colour for external skin, frame and trims. |
| Finishes | Panel surface can be supplied in Plain, Fineline, Satinline or Ribbed profiles. |
*depending on system
Tests and Engineering
.
Façade Fire Evaluation testing to NATA accreditation requirements by Exova Warringtonfire Aus.

Testing to AS 5113 according to their tendency to limit the spread of fire across their surface and between neighbouring buildings and integrates international standard test methods where practicable.

Building performance testing in Australia to NATA accreditation requirements by Ian Bennie & Associates

Structural SLS, Air Infiltration, Water Penetration and Structural ULS test procedures and performance requirements in accordance with standard AS/NZS 4284:2008, Testing of Building Facades. Optional tests: including BMU

restraint, seismic loading and seal degradation.

Engineering certification to the provisions of the section B1 of the Building Code of Australia and the Australian Standards by Inhabit Australasia

AS/NZS 1170.0:2002- Structural design actions – Part 0: General Principles

AS/NZS 1170.1:2002, Structural design actions – Part 1: Permanent, imposed & other actions

AS/NZS 1170.2:2002, Structural design actions – Part 2: Wind actions

AS/NZS 1664.1:1997, Aluminium Structures

AS4100:1998, Steel Structures

Codemark Certification

Coming Soon
CLADDING SYSTEMS
36 Temple Dve, Thomastown, Vic, Australia | 03 9466 3660
Copyright – All Rights Reserved